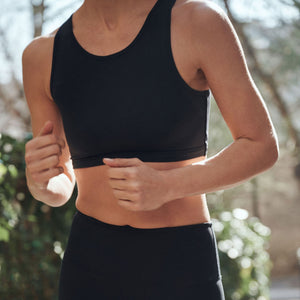 The "Irréprochable" Sportsbra
The Irreproachable bra provides flawless support with its simple, long cut. Running, pilates or fitness, it is ideal for all your sports sessions. Its fine seams allow you to perform all movements without the slightest discomfort.
Made from a French fabric, the bra is soft and lets your skin breathe. It can be worn with or without a t-shirt, depending on your desires.
Discover