"We are personally convinced of the impact of our mode of consumption on the environment. Thus, we honor in our production, a short and responsible circuit. We are ready to take up the challenges of reasoned and responsible fashion!"
The three pillars of our production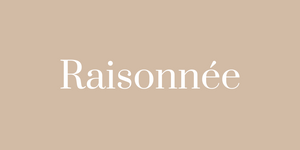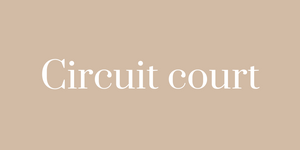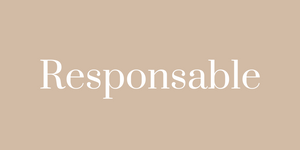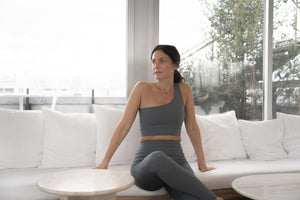 Our sustainable production
Aware that we are in one of the most polluting industries, we are working to reduce our environmental impact as much as possible.
The first decision we have made is about inventory. We are committed to producing only small batches. This way, we don't have any waste, and we can collaborate with small family workshops in France and Portugal.
Our short circuit
From design to final production, including fabric selection, we are committed to producing in a short circuit to limit our environmental impact.
Our fabrics are made in France to ensure impeccable quality and unmatched softness. We had at heart to support French craftsmanship, that's why we order our French fabrics from a manufacturer in Rhône-Alpes. We carefully chose our fabric colors to this French manufacturer, in order to find rare and beautiful colors.
"We made the bet of a responsible production, because we care about quality and respect for the environment. Our fabrics are made in France and certified OekoTex."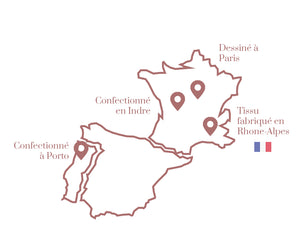 Once the fabrics and colors are chosen, we send our fabrics to two assembly workshops, according to their respective know-how.
The Tee-Shirt "L'allié", the Délicate jumpsuit and the "Eclatante" skirt are made in France, in the department of Indre.
Our Leggings and Bras are assembled in Portugal, in a family-run workshop in Porto, where the craftsmanship certifies timeless, durable, quality ensembles.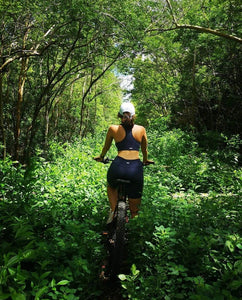 Our responsible production
Moved by the desire to consume more responsibly even during our sports sessions, we decided in 2019 to create Les Actives Paris, a responsible and feminine sportswear brand. By producing in a short circuit, we reduce the carbon footprint of each of our garments: the production is transported by trucks between each workshop and the French fabric manufacturer, less than 1500 km to travel. Our two workshops, in France and in Portugal, respect the European remuneration standards, for a fair remuneration at each scale of production.
"Our French fabric is soft and breathable, to absorb all the moisture during your sports sessions and give you a second skin effect."