"Les Actives Paris sportswear has been designed to fit you perfectly, whatever your age, your body type or the sport you practice.

Feminine and elegant, our sportswear accompanies you all day long, ensuring support and comfort."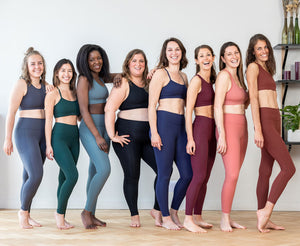 Carefully selected colors
Following extensive research, we have managed to find the ideal colors to create stylish and timeless sportswear. We have selected rare, beautiful and rewarding colors to create outfits for every taste.
We pay special attention to the colors so that the entire collection is balanced and harmonious. This will allow you to easily put together garments of different colors to create a unique Les Actives outfit.
Quality clothing carefully designed to be technical, comfortable and feminine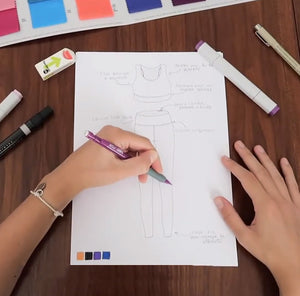 Feminine cuts
Designed by Flore, co-founder of Les Actives Paris, the sportswear is designed to be technical, practical and timeless. The feminine cut of the garments is made to enhance the figure of each.
The cuts are flattering, sculpting and adapted to any type of sport such as running, yoga or tennis.
Enjoy maximum comfort thanks to the fine seams of the garments: a real second skin effect.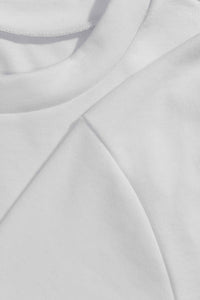 Organic Cotton
100% made in France, this soft and breathable fabric is GOTS and oeko-tex certified.
Polyamide and Elastane
100% made in France, this soft and technical stretch fabric is oeko-tex certified.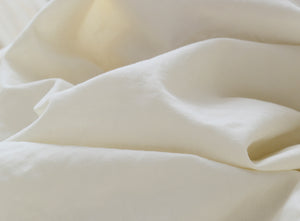 Tencel
100% made in France, tencel is a responsible and ecological fiber created from wood pulp that requires very little water in its manufacture. It is oeko-tex certified.
Soft and technical fabrics
All of our fabrics are made in France, in Rhône-Alpes. This allows us to create a base of high quality garments: soft, resilient and breathable. By choosing French fabrics, we support French craftsmanship, known for its know-how and quality.
In order to create technical, durable and extremely comfortable sportswear, we have chosen to use special fabrics for sportswear. We use a blend of Polyamide and Elastane, as it is the most suitable material for quality sportswear. The fabric is stretchy, shapely, soft and lets the skin breathe. Find the Essential leggings, made of Polyamide and Elastane: technical, enhancing and so soft that you will forget it during your sports sessions.
We also chose to use organic cotton and tencel to create soft, light and breathable clothes. Find the organic cotton in the Allied tee and find the tencel in the Le Raffiné bodysuit and the L'intemporel tank top. With absolute comfort, they are ideal for practicing any type of sport.
All our fabrics are 100% French, made in Rhône-Alpes and certified Oeko tex.
Enhancing, technical and eco-responsible outfits.